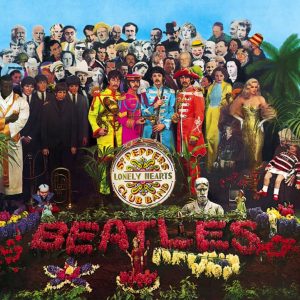 The Beatles album Sergeant Pepper's Lonely Hearts Club Band was released on this day in 1967, forever changing rock and roll, and music as a whole. Tracks like A Little Help from My Friends, Lucy in the Sky with Diamonds, Lovely Rita, When I'm Sixty-Four, Good Morning Good Morning, A Day in the Life, and the album's title song, are now timeless classics. Listening to the album's Side Two is an experience within itself, that must be enjoyed from beginning to end without interruption. The songs on Side Two were carefully woven together so that the music flowed seamlessly, and almost endlessly.
Rock music had reached a pinnacle. Mick Jagger once said in a radio interview, that after hearing a early pre-release tape of Sgt. Pepper's on cassette, "We're done! No one is going to top that."
So enjoy the day, and spin the vinyl if you have it. Because somewhere in the universe (pun intended), that magnificent final E chord is still fading…!