Also known as the Teisco ET-460 or K4L "sharkfin" guitar.
Check out the photos of this super cool, vintage 1969, made in Japan, Sears Silvertone 1437. The 1437, more commonly known as the "Sharkfin Guitar," has a mean-looking hand-carved body, four (4!) pickups, and a machine-striped solid aluminum pick guard. Sold in the U.S. by Sears & Roebuck in the late 1960s and early 70s as Silvertone model number 1437, it's known in Japan and other markets as the Teisco ET-460 or Teisco 4KL. Could have been sold elsewhere under other names as well?
Made in the now-defunct Teisco factory of Japan.
This particular guitar was recently purchased from eBay seller mwbutler. The excellent photos below are by mwbutler.
1968 Teisco Catalog Page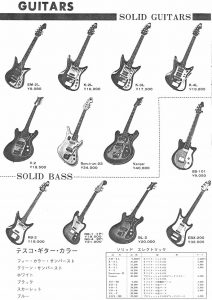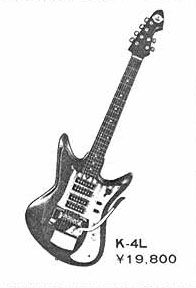 Keywords: Sears, Silvertone, 1437, Sharkfin, Sharkfin, Teisco, ET-460, K4L, WG-4L
Hashtags: #tonegems #silvertone #silvertone1437 #sharkfin #teisco #teiscoET460 #teiscoK4L #teiscoWG4L
Comments