From the tail end of the vacuum tube era, a real Tone Gem in the genre of garage band tone.
Editor's Note: This is Part Two of a two part series on modifying the Silvertone 1421 guitar amp. If you'd like to go back and read Part One, then click here: Modified Silvertone Model 1421 Amp – Part One, The Tear Down
Below is a photo of my Silvertone 1421 after it first arrived, before we started the tear down and transformation.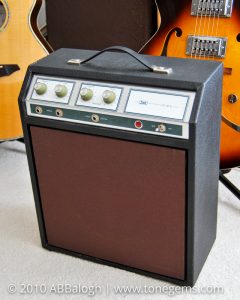 At the end of Part One, we had removed that original speaker and baffle board, getting ready to install new ones.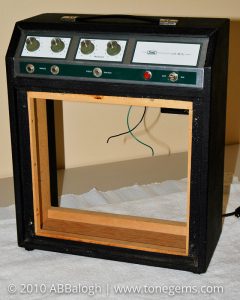 Old baffle and speaker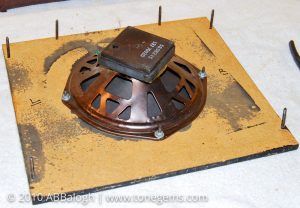 Brand new 1/8″ baltic birch plywood baffle and Weber speaker custom-made for this project.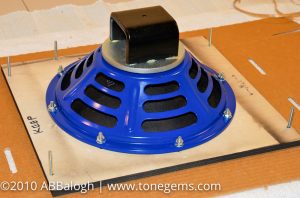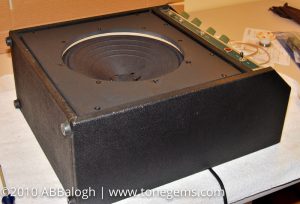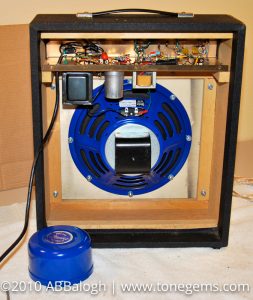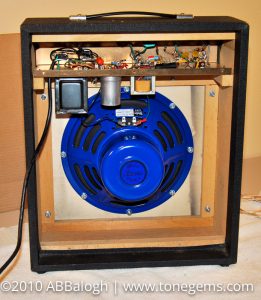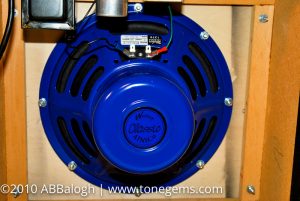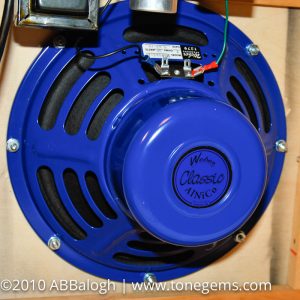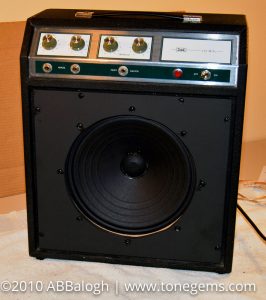 With new grill cloth ordered from Lopoline.com