COOL! Check out this a very cool, very red, made in Japan, 1965 Silvertone bass with a hard case up for auction on eBay. Appears to be in pretty good condition.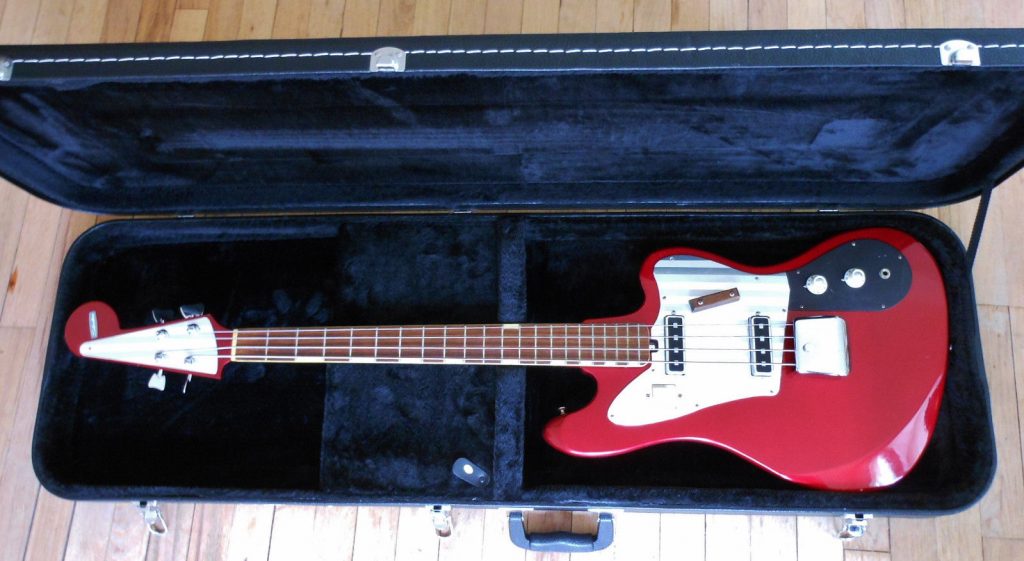 1965 Sears Silvertone 1438 Teisco NB-4 Electric Bass Guitar, Rare Red!
DISCLAIMER: Bid at your own risk. We just like pointing out the cool guitars we find along the way on the World Wide Web. Tone Gems is not associated with the seller; nor have we inspected or played this instrument and make no claim to it's condition.