Tweet

Coast Wholesale Music Company from the San Francisco Bay Area was an importer and wholesale distributor of musical instruments. They focused predominantly on importing instruments (guitars!) made in Japan to the United States in the 1940's through the 1960's. The company was purchased by Charlie Kamam of Kaman Music around 1968, along with Coast Wholesale of Los Angeles — a completely separate company in Southern California with the same name — and C. Bruno & Sons of Texas.
Kaman Music Corp. would later introduce the line of Ovation guitars.
Some of the people in the music business connected to Coast Wholesale Music Company were: Don Talbot, Gabe Ireland, Donald Johnson, Bob King, Hai Muradian, Allan Small, Lloyd Stark.
More info from National Association of Music Merchants (NAMM): Coast Wholesale Music Company.
Similar links: Coast Wholesale Music Co. of Los Angeles (founded by Eric Emerson), Ovation Guitars, Kaman Music Corporation, Jupiter Band Instruments, KHS Musical Company, Hohner, Inc., St. Louis Music, C. Bruno & Sons.
C. Bruno & Sons was a sister company in Texas.
Kaman Music Corp. introduced the Ovation line of guitars. Charlie Kaman and son, Bill Kaman.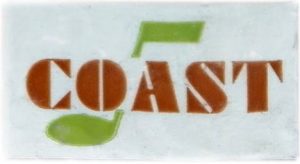 Comments